6 Reasons why you should work for Right At Home Portsmouth
It is undeniable that great Homecare has many benefits for the elderly and vulnerable, such as companionship and better quality of life. If you're considering a career in caregiving, you may be wondering:
"But what are the benefits for those who give Care?"
Here at Right at Home Portsmouth, you can be rest assured that just like our clients, our staff are incredibly important to us. We value your time and understand your relationships with the people you care for.
That's why we have procedures in place to ensure you can deliver excellent care, meaning you can truly benefit from a valuable and fulfilling career.
Here are the top 6 reasons why you should kickstart your caregiving career with us: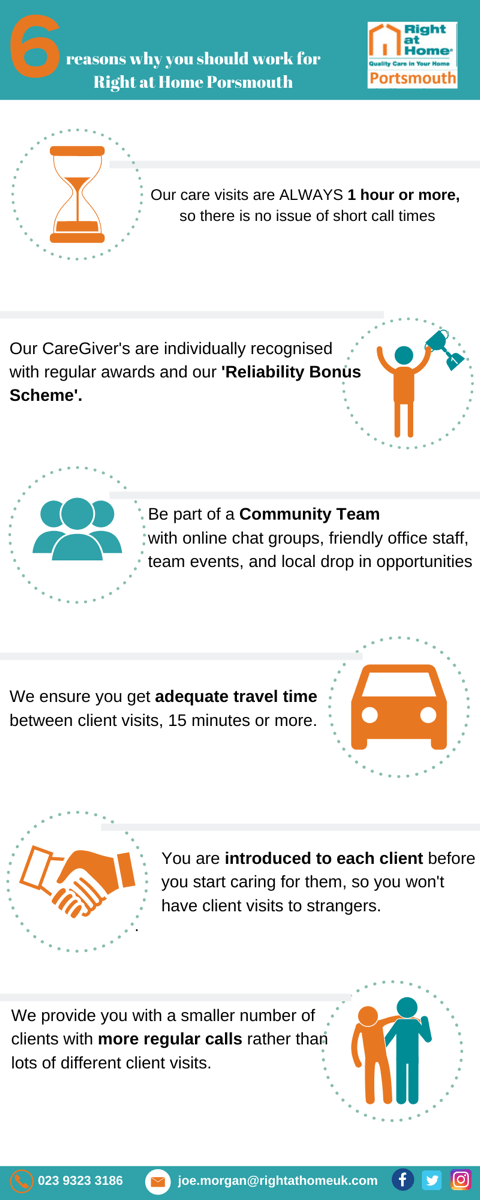 Niamh Morgan